Through its venture capital arm Accenture Ventures, Accenture is investing in the XR-based immersive learning platform, Talespin.
Talespin is a spatial computing company that builds workforce talent development and skills mobility solutions. The Talespin platform provides XR-based learning and training applications, a new skills-based approach for work and productivity, as well as mixed reality job aides that help support employee job performance.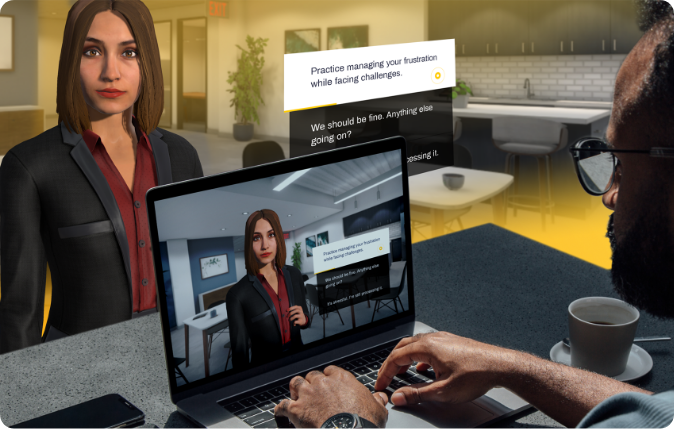 Industries across the board will see changes in the core capabilities needed for work and the World Economic Forum projects that more than a billion employees will need to reskill. As a result, many companies are implementing engaging training programs that impart these new skills to their workers to enable them to perform optimally in changing work environments.  A lot of these companies are leveraging XR-based immersive learning platforms that have been developed with XR technologies. Immersive training solutions provide trainees with a "hands-on" learning environment that is realistic, scalable, dynamic, and which has proven to deliver greater learning retention.
Talespin's immersive learning platform enables the creation and distribution of immersive learning experiences. It also features an ecosystem of learning content creators, XR hardware partners, enterprise customers, and leading learning platforms.
The platform uses a combination of virtual humans and 3D environments that assist trainees to practice their conversational skills and simulate jobs based on real-time feedback and skills analytics.
The skills that are required to excel and succeed are evolving as the global workforce evolves creating the need to constantly retool to keep up with workplace demands. There are also advances in device, computing, and connectivity that now allow companies to try out new and innovative learning approaches. The Accenture investment in Talespin will help the company to further develop its immersive learning platform and to power its adoption globally according to the immersive company's co-founder and CEO Kyle Jackson.
Talespin is part of Project Spotlight, an Accenture Ventures' engagement and investment program connecting emerging technology software startups with the Global 2000 in order to meet shortfalls in strategic innovation gaps. The project gives considerable access to Accenture's domain expertise and to its enterprise clients and has helped startups tap into human creativity and to realize the potential of their technology. Talespin is the latest startup in Accenture Ventures' investment portfolio which currently focuses on companies that build or apply disruptive enterprise technologies.