The Cannes Film Festival is entering its second week and this year, like last year, there is a big metaverse play with the Cannes XR 2022 festival, a metaverse film showcase that will feature 18 free VR films and experiences.
The Cannes XR Festival is now entering its fourth edition and will run until May 28th.  If you are interested in seeing some of the interesting virtual reality films and experiences this year, strap on your headset and immerse yourself into a metaverse dreamland with up to 18 reels to choose from. All of these are available free of charge. The highlight of the Cannes XR Festival was today with the VeeR Future Award Competition Ceremony.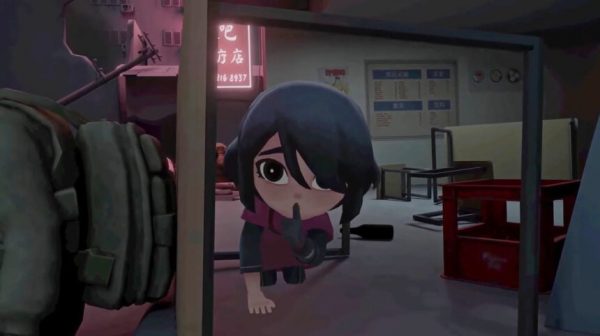 The 18 VR films and experiences showcased at the Cannes XR Festival include even 360-degree videos like Faber Courtial's evolution documentary Genesis.
The XR film festival will also feature very rich 6DoF experiences built into the game engine like Luna: Episode 1-Left behind. You can also check out Delightful Garden VR – Sights of Sins by Hieronymus Bosch where you will be moving through animated paintings by the Dutch painter. It will not all be films and documentaries. You can also try out some of the recent virtual reality games like Virtual Virtual Reality 2 and Area Man Lives.
Here is a complete overview of the VR films and experiences you can try out at the Cannes XR 2022 Festival this week.
Virtual Virtual Reality 2
Madame Pirate: Becoming a Legend
Marco & Polo Go Round
Genesis
The Starry Sand Beach
Luna: Episode 1 – Left Behind
End of Night
Area Man Lives
The Passengers
Delightful Garden VR – Sights of Sins by Hieronymus Bosch
Barnstormers: Determined to Win
Montegelato
Lavrynthos
Alex Honnold: The Soloist VR
Clap
The Starry Sand Beach
Red Tail EP.1
Glimpse
Déjà-vu
How to Watch the VR Films in Cannes XR
The VR films can be watched on the US-based VR entertainment platform VeeRV VR which is also a festival partner. You can also explore Alexandria: Port of Worlds Steam app for the VR experiences at the exhibition board. This year, the Museum of Other Realities will not be hosting the VR films and experiences.
Click here for instructions on how to access and use VeeR. The app is free and is available across multiple VR headsets and stores including Meta Quest 2, Viveport, Steam, Microsoft Store, and Pico platforms.
You can find the Cannes XR section in the main menu of the app. For 360-degree films, double-press "B" to show or hide the controls.
Alexandria: Port of Worlds
The metaversal world Alexandria: Port of Worlds by Studio Kreis Immersive was released at the beginning of the Cannes film festival. Check out this link for instructions on how to use Alexandria on Steam. When you log in, you will see inputs like teleport. There are works that take a while to load before you can start them on the exhibition desks. For additional information on the Cannes XR Festival, click here.
Scent VR at the Cannes Film Festival
Also to be exhibited at the Cannes Film Festival is scent VR. Positron XR Cinema will showcase DreamWorks; "How to Train Your Drago: The Hidden World Virtual Tour" on five special VR chairs.
There is also the world premiere of the Cinematic Sensory Experience music from the composer and Grammy winner AR Rahman where visitors assume the role of a musician searching for three mysterious men by using three distinct smells emanating from an olfactory system.
Several startups are already experimenting with VR scents.