In a Facebook post, Zuckerberg announced this week that Meta is officially rebranding its existing Facebook Pay service into Meta Pay. The features along with the overall user experience in Facebook Pay which users had become familiar with in the past few years will stay the same across all portals including Facebook, Instagram, WhatsApp, and Messenger following the name change. The change will initially roll out in the US before it launches globally over time. The name change is in line with the company's overall branding effort following its rebranding to Meta last year.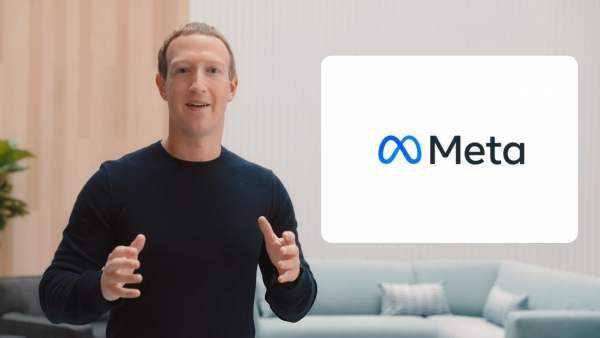 In the post, Zuckerberg also revealed that the name change to Meta Pay is simply the first step toward a digital wallet for the metaverse that will allow users to securely manage their identity, what they own and how they pay.
Users will, in the future, have an assortment of digital items that they may want to purchase such as art, digital clothing, music, experiences, videos, virtual events, and many others and it will be important to have proof of ownership, particularly when planning to port these digital services and experiences across various services and platforms. Zuckerberg says that the ideal scenario should entail signing into any metaverse experience and finding everything you have purchased in your digital life right there.
However, Zuckerberg acknowledges that such a vision won't be arriving any time soon but that level of interoperability will provide users with better experiences for users while also creating bigger opportunities for creators.
Zuckerberg notes that the more places there are for people to use their digital goods, the more they are likely to value these digital goods, and this will, in turn, spawn a bigger market and ecosystem for creators. Zuckerberg states that the ability of users to transact with ease will generate bigger market opportunities for creators.
A few weeks ago, Meta's fintech head Stephane Kasriel had revealed that the company was in the "very early stages" of looking at the form a single wallet experience may take. According to Kasriel, the company's early thinking was considering how a user can prove who they are and carry this single identity into different experiences across the metaverse.
Meta has been providing payment services since 2009 and says its platforms are to make payments in over 160 countries and in 55 currencies. Its payments services are used not only in person-to-person payments but also in business-to-business and business-to-consumer payments.
Facebook rebranded to Meta in October last year with the new branding meant to capture its pivot to the metaverse.
Following the corporate rebranding, the company has been gradually renaming its products to its new 'Meta' corporate brand. Its popular Oculus line of headsets Quest is now called Meta Quest and Facebook Portal has since been renamed to Meta Portal.
Renaming Facebook Pay to Meta Pay seems apt as the company gears for the metaverse future in which it has heavily invested.