UAE's Museum of the Future has partnered with Binance NFT, Binance's NFT marketplace, for an NFT collection titled "The Most Beautiful NFTs in the Metaverse."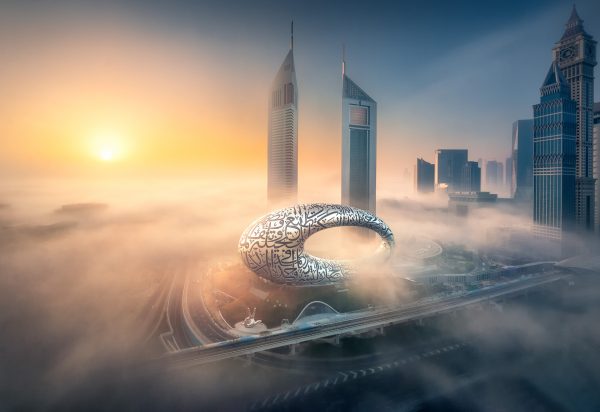 The Museum of the Future(MOTF) is based in Dubai and was opened on 22 February 2022 and is better known for its stunning and futuristic circular architecture etched in giant Arabic calligraphy.  The museum showcases immersive scenes and settings that visitors can explore and interact with and its theme and mission tie in well with the web3 currents including NFTs, blockchain, and cryptocurrencies.
The museum's partnership with Binance NFT will see it develop assets in this direction. The museum's executive director Lath Carlson has stated that this is just the first of such ventures that will see the museum work on a number of high-impact ventures. It also ties into Dubai's ambition to go big on cryptocurrencies and develop a digital asset ecosystem that can generate longer-range economic growth inside a digital economy.
The museum wants to use the collaboration to create and launch a range of digital products on the blockchain. Their first NFT collection is known as The Most Beautiful NFTs in the Metaverse.
The museum wants to pioneer the development of the crypto-technology space in the emirates. The museum will soon announce the first NFT drop that is themed "The Most Beautiful Building on Earth."
The MOTF is not just an architectural marvel but is unique in the way every scene exhibited here embraces emerging technology. The facility hosts various futuristic immersive environments, an "optimistic imagination" designed to inspire visitors to positively shape the next chapter in the future of humanity, according to the museum's website.
The museum leverages distinctive themes to imagine a world that could only be experienced 50 years from now. The museum's immersive exhibits "touch all the five senses" and the scenes and settings tap into science, technology, and art in its storytelling.