South Korean Augmented Reality startup RECON Labs has raised $4.4 million for a 3D product visualization platform that enables shoppers buying products online to preview products via 3D models before they make a purchase.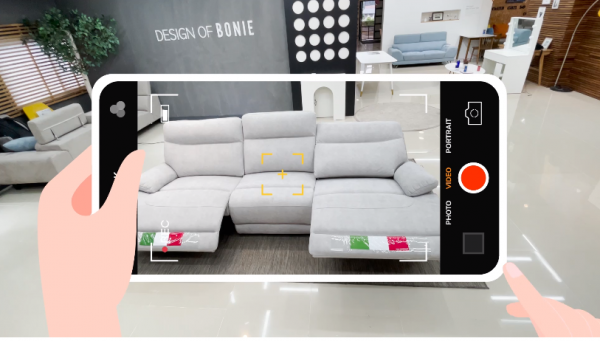 3D product visualization coupled with Augmented Reality where customers can overlay real-life models of products in their living spaces before making a purchase is currently a fast-growing technological trend in e-commerce. In a recent survey of 16,000 Snapchat users spanning 16 markets, 92% responded that they want to use augmented reality and virtual reality for online shopping.
RECON Labs' platform enables e-commerce players to generate 3D models in a few hours by capturing short videos of products using its PlicAR platform. The platform automatically converts the captured footage into 3D models by leveraging photogrammetry algorithms. The platform also optimizes the generated 3D models for use in all web environments.
The company has now raised $4.4 million in Series A funding that it will use to hire more staff and improve its PlicAR platform. The platform allows you to automatically transform 2D images into a 3D view of the products without the need for specialized 3D modeling skills.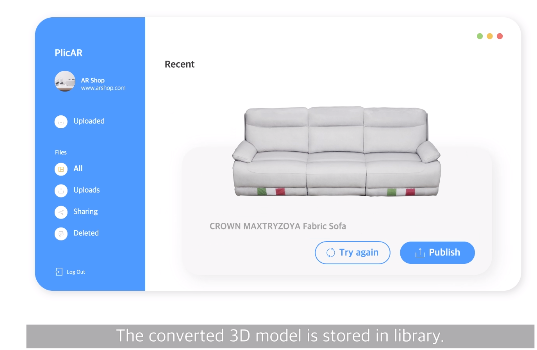 RECON Labs is already in partnership with various e-commerce retailers and marketplaces according to its CEO Seong-hoon Ban. Its platform is being used by furniture retailers that want to help customers visualize their products in their homes via a 3D model that overlays a life-sized model onto spaces via augmented reality.
RECON Labs platform is being used by more than 22 small and medium-sized firms in South Korea. The AR startup is also engaged in talks with players in the toy, fashion, and food sectors, according to the CEO. The PlicAR platform enables retailers to save time and cut costs as they do not have to build a bespoke 3D modeling platform.
RECON Labs says its platform has already transformed more than 10,000 2D products into 3D content. Its PlicAR platform will allow users to upload, view, download, sell and buy 3D assets via its web-based service in the future, a functionality and business model akin to Sketchfab.
Recently, RECON Labs partnered with the blockchain-based open-world game The Sandbox to build a tool that enables users to develop 3D items and characters. RECON Labs has also revealed that it is planning to roll out a 3D creator's app in 2023.
The company is also planning to open a Silicon Valley office as it eyes an expansion in the U.S. market in the fourth quarter of this year.
RECON Labs was previously backed by Lotte Ventures, Kakao Ventures, Shinhan Capital, and Naver D2SF all of whom participated in the latest funding round. Its total funding to date now stands at $4.8 million since its founding in 2019. The latest funding round also saw the participation of new investors Kakao Brain, Hanwa Techwin, and Korea Investment Partners.
Ban says the company wants to grow to a point where it is in a position to deliver any type of 3D assets for both augmented reality and metaverse environments.