As virtual reality adoption continues to expand into the mainstream market, loud concerns have been voiced that the same kind of abuses that we have become familiar with on the internet will eventually find their way into the metaverse. Those concerns have proven to be valid as sporadic instances of abuse and harassment have already been reported in virtual reality. Children are increasingly joining the metaverse and they represent the most vulnerable demographic if their interactions and environments go unsupervised in an increasingly immersive environment where those experiences may be very close to real-life experiences.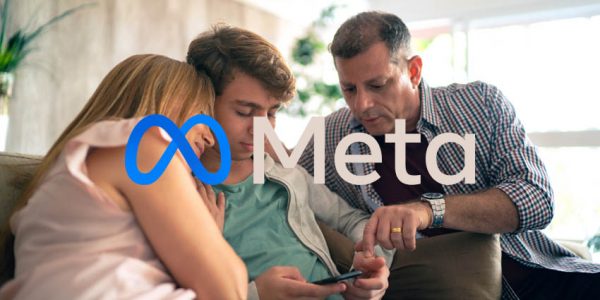 This week, Meta rolled out a new set of parental supervision tools for its Meta Quest VR headsets. The company also released new educational resources designed to assist parents to protect their kids in the metaverse.
The company is launching adjustments in its supervision instruments in its entire Quest 2 product lineup to try and mitigate concerns from users and advocacy groups on the vulnerabilities of immersive experiences inside VR headsets. This is seen as an effort to arrest these risks early on before they have a more adverse effect on the user community.
The slew of adjustments added in the latest parental protection update include the following: –
Approval of app downloads, blocked buying based on the IARC Scores: teenagers can notify their parents of purchases they are making in-app by sending "Ask to Buy" requests. Parents can subsequently approve or block these purchases via the Oculus mobile app.
Parents can now block inappropriate apps and prevent these from even launching. This also goes across web browsers as well as those at the Quest Store.
Guardians can now view all the apps owned by kids and teens and can receive purchase notifications that let them know of subsequent purchases.
Parents can monitor not only the screen time but also the child's list of friends inside the Oculus app.
Ability to block Link and Air Link options so as to prevent children from gaining access to Quest content.
Mutual agreement initiating new features between the parent and the child.
To this end, the company has unveiled a new Parent Dashboard in Quest 2 headsets. This feature was first previewed in March of this year.
The Parental Dashboard allows parents to approve the children's purchases and downloads as well as to block specific apps that may not be appropriate for kids. It also allows parents to view the headset screen time, monitor their children's friend connections, and do much more to protect the youngsters in the metaverse.
Teen users of Meta's Quest 2 headsets ought to initiate a parental link to their accounts which ensures parents have an awareness of the process.
Parents will, no doubt, welcome the new Parental Control features in the Meta Quest headsets. As the VR trend grows, more people are going to enter the metaverse, and risks to kids in these environments will multiply. A level of protection for young users will go a long way in making the metaverse safe for everyone. Meta requires that users be aged at least 13 in order to create a Quest account although not all Quest users may be abiding by these minimum requirements.
Apart from the Parental Control features, Meta has also rolled out a parental educational resource known as Parent Education Hub for Meta Quest 2 which contains guides to the VR parental supervision tools along with other resources.
Meta has rolled out other metaverse protection measures in the recent past such as voice controls and personal boundaries in virtual reality.
Protection in the metaverse will have to continuously evolve to respond to future threats, many of which we haven't even anticipated yet.
These new edits were incorporated in the v41 (version 41) update that improves both Horizon Home and Worlds while adding fresh parental controls and educational safety demos.