Meta is transforming the events app Horizon Venues and merging it into Horizon Worlds. From next month, Venues will have its own dedicated space in Horizon Worlds thereby expanding the metaverse platform.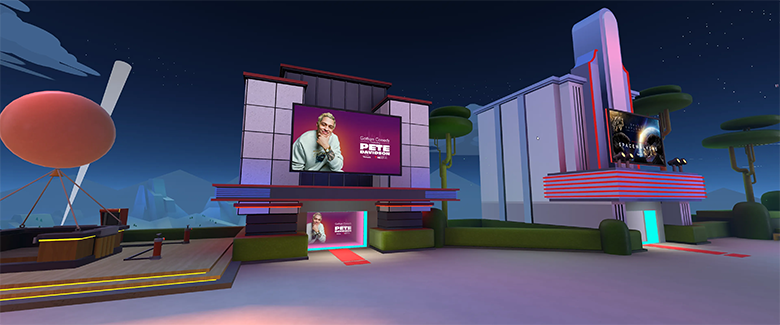 Venues began in 2018 even ahead of Horizon Worlds. It was initially known as Oculus Venues for Oculus Go. The app was further improved for the first Oculus Quest headset. The Venues social VR environment is similar in style and function to Horizon Worlds and involves cartoon-like avatars moving about in a 3D environment and even capable of interacting with one another. Horizon Worlds is an all-encompassing VR universe that accommodates wide-ranging activities while Venues is specifically for events which mostly includes video streams, movies, comedy performances, concerts, or sporting events. Horizon lets you discover new places and experiences with your friends, create your own unique worlds, and even form teams to compete in action-packed games.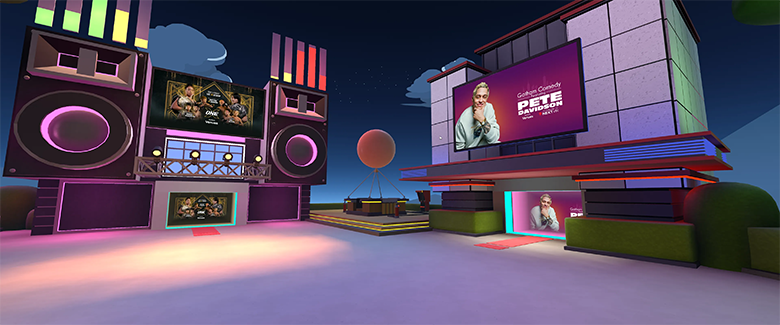 By creating dedicated spaces for Venues inside Horizon World, users on the metaverse will now be able to catch up on their favorite marquee shows ranging from concerts to live sporting events or even meditation sessions and comedy clubs. They will even be able to host their meetups inside Horizon Worlds.
Venues programming inside Horizon Worlds will be open to all users over 18 in the US and Canada from June 6. Users who are not in the US and Canada or who are aged 13 to 17 will lose access to Venues programming once the standalone Venues app is retired on June 6. However, the users will still be able to access highlights as well as replays of the events in Venues on Oculus TV.
Meta says access to Horizon Worlds will be expanded to additional countries this summer, enabling more users outside the US and Canada to build their own metaverse worlds, make new virtual reality friends and access the lineup of Venues programming inside Horizon Worlds.
Meta's biggest and most expensive Virtual Reality event in Venues to date has been a livestreamed concert by the rock band Foo Fighters which happened at the Super Bowl last February. However, the Venues app has been plagued with technical and was optimized for the conventional 2D screens rather than for virtual reality.
Apart from Venues and Worlds, Meta's metaverse vision also includes other building blocks such as the Horizon Workrooms and the Horizon Home living room. Sooner or later, expect these services to also be merged into Horizon Worlds thereby contributing to Meta's vision of a seamless and comprehensive metaverse.