Meta has just released a concept video that showcases a vision of the metaverse along with images of a futuristic headset design and a fingertip input device.
The video is shown on a new page dubbed 'The impact of the metaverse' and it is a pitch of the potential positive benefits that the metaverse might offer the society and certain industries. In the video, you can see some of these potential beneficial use-cases such as a student using a headset to attend a virtual university, a surgeon training via a virtual surgery, and school children visiting a virtual ancient Rome.

What is obviously apparent in the video is the futuristic-looking, slimmer, white headset that the student and the surgeon are wearing. The headset is not only slimmer than Quest 2 but it is also slimmer than Meta's upcoming Project Cambria headset.
In the concept video, you can also see the surgeon use a fingertip input device. It is possible that this is only a generic marketing concept video.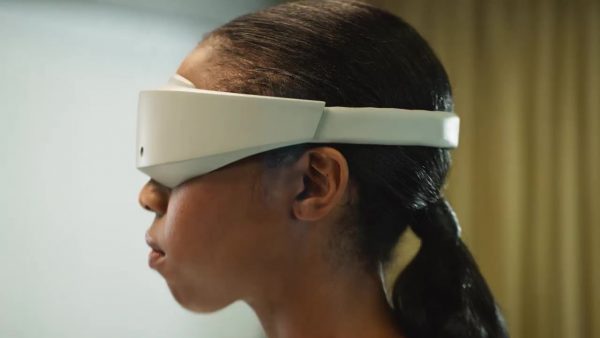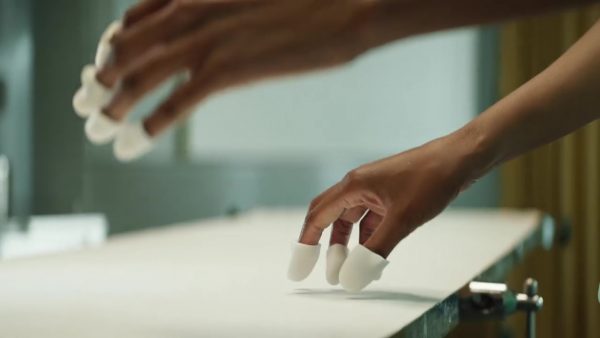 However, Meta has in the past mentioned two possible and distinct input paths, Haptic Gloves and EMG Wristbands. Gloves offer you the advantage of force feedback, a higher quality of immersion that gives you the feeling that you are actually holding the virtual object. The quality of immersion is still sketchy and may not replicate the real feel but force feedback has been getting better than the day. Wristband devices also have their benefits as haptic devices. For instance, wrist devices give you the sense of touch without being encumbered with handling a real-life object but they are, certainly, not the ideal haptic devices.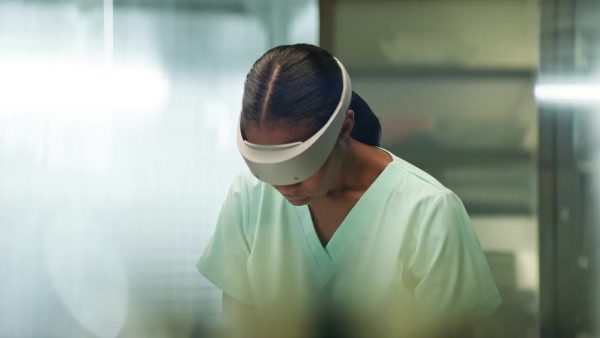 In any case, it is unlikely that the sleek headset seen in the concept video is that of an actual planned Meta headset. Upload VR writes that it appears to be just a 3D printed headset model without actual utility and that the front part only contains holes cut out to represent headset cameras.
VR headset manufacturers also generally tap into 3D printed models when testing the ergonomics of potential designs so it is also possible that the footage of the headset Meta is showing in the concept video is a pointer to the design language the company might be aspiring to for its future headsets.