The National Aeronautics and Space Administration (NASA) has partnered with Epic Games to create a hyper-realistic virtual reality version of Mars. The VR Mars simulator replicates the harsh conditions on the planet and will be used by future astronauts to train before the first human landing on Mars.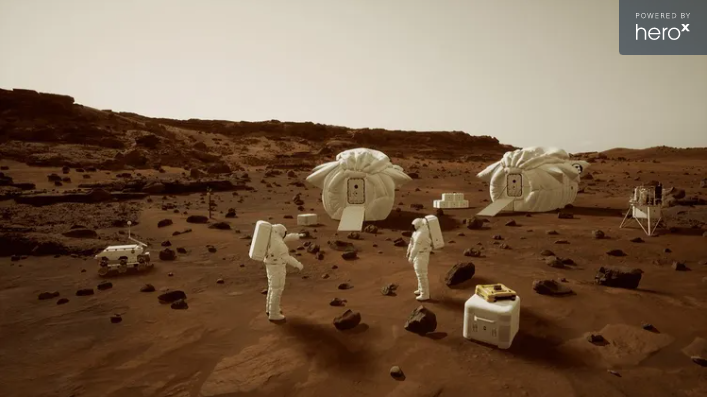 The only problem is that the simulator doesn't have much to do and needs to create multiple scenarios that the first crew to Mars might face. To create these, NASA has partnered with Epic Games and Buendea for the NASA MarsXR Challenge where users will build virtual reality assets and scenarios to be used by NASA in research that focuses on activities on the surface of Mars.
The challenge requires developers to build new Virtual Reality, research as well as testing environment to help prepare scenarios the first crew might face on their mission to Mars. The simulator is known as the Mars XR Operations Support System (XOSS) environment and is based on Epic Games' Unreal Engine 5.
The XOSS testing environment features full Martian days complete with the revolving day and night cycles represented by orange and blue hues, the realistic weather conditions on Mars, existing assets like suits and rovers, Martian gravity as well as more than 400 square kilometers (154 square miles) of researched terrain that is to be traversed.
NASA says that the scenarios and assets to be created will focus on "particular extravehicular activities (EVA)" scenarios and that these scenarios will be deployed in testing procedures and planning conditions on Mars missions. The aim is to build an immersive, engaging and realistic rendition of Mars in virtual reality.
Creators who participate in the challenge will earn money for their effort in helping NASA build the XR simulator for its researchers and astronauts.
NASA is hosting this challenge in the form of a crowdsourcing competition which is hosted on HeroX. Participants in the MarsXR Challenge are tasked with developing the realistic assets and scenarios likely to be encountered by crew stationed on Mars. NASA is hoping that by developing this realistic virtual reality simulation of Mars, its future crew would be better prepared for a future odyssey to the red planet. NASA says the realistic simulation scenarios can also be used on future missions to the moon.
The challenge welcomes different types of participants including game designers, architects, hobbyists or even rocket scientists. The challenge is open to anyone who can build with Unreal Engine 5 and create immersive simulations.
To participate in the MarsXR Challenge, you must be at least 18 years old. Developers can take part either individually or cooperatively as part of a team. NASA will select 20 winners from the participants in the competition and the winners will share the $70,000 prize pool so every winner will walk away with $3,500.
For additional information on the NASA Mars XR Challenge, click here.