The latest Horizon Workrooms update adds new virtual office features, including a brainstorming feature.
Horizon Workrooms has had the fourth update that enables you and your virtual coworking teams to write virtual sticky notes and stick these on whiteboards. Like before, you can turn the controllers and take notes with their handles. Workrooms automatically saves the notes and whiteboards.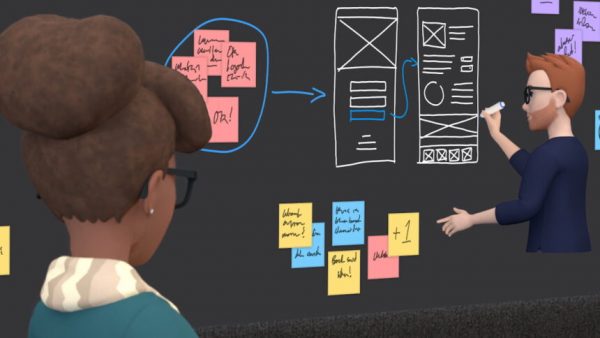 You can recall the notes by getting back into the room at any time or export the whiteboards and paper slips in 2D format and view these on a conventional screen. You don't have to strap on your VR headset to recall and view the notes.
What are the New Workroom Features?
Meta launched the Workrooms open beta in August last year, heralding its first metaverse office where teams of workers can meet virtually even if they are physically located worlds apart. The virtual reality environment in the virtual office creates the impression that the meeting is taking place inside the same physical room.
Meta's metamates (Zuckerberg's moniker for the company's staff) are already using Workrooms for some of their internal meetings.
The software has undergone consistent improvement since its launch last year. It supports the M1 chips and Meta also added a lectern for presentations as well as customization options for a beach environment, country, new city, and offices.
The design of the software mimics a real office environment. The software mimics what is familiar to us and uses virtual reality features to add enhancements to the metaverse office. The virtual office doesn't reinvent the wheel which is logical as the majority are simply looking for a perfect metaverse replica of the working environment that they are used to before they explore something new.
Some Glitches in the Software
Meta still needs to finetune the software in certain areas. For instance, accessibility needs to be improved. The initial Workrooms setup is cumbersome and the accounts system can be confusing. Besides, its 2D user interfaces need some getting used to and you still get some glitches when streaming from a Mac or PC.