The OpenXR interface standard for Virtual Reality and Augmented Reality is being expanded to include advanced haptic functions for the metaverse and beyond. The OpenXR interface standard for VR and AR was unveiled five years ago by the Khronos Group.
Apps that have been developed with the OpenXR interface standard run on all virtual reality and augmented reality devices, irrespective of the underlying platforms like Oculus and SteamVR.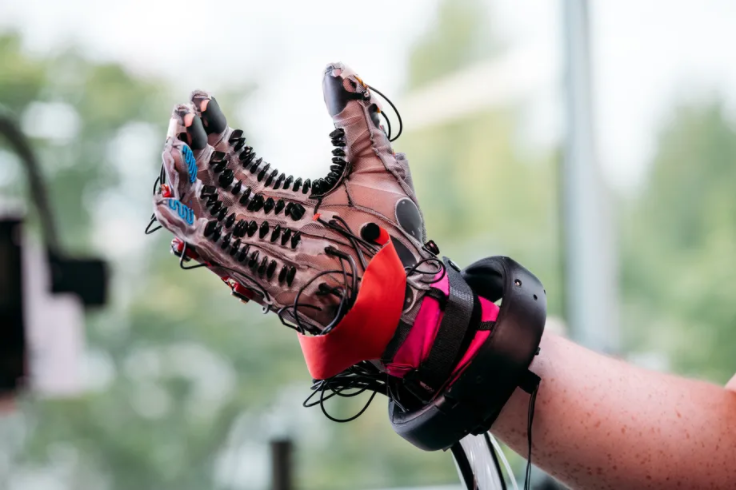 Through OpenXR, studios that build apps and experiences for multiple platforms can save both time and money as they don't necessarily have to adapt their software to any proprietary technologies of the respective manufacturers. Several companies in the immersive sector have already signed up for OpenXR including Meta, Valve, Microsoft, Epic, Unity as well as many of the other leading players in the XR sector. However, Sony has remained mum so far on the OpenXR compatibility of its PlayStation VR 2 headset.
The OpenXR interface standard aims to accelerate both Virtual Reality and Augmented Reality development. The Khronos Group brings together all of these companies. The group is now announcing a collaboration with the Haptics Industry Forum (HIF) for the "Haptics in the Metaverse and Beyond".
The Haptics Industry Forum (HIF) represents the haptics industry and aims to standardize haptic technologies outside of Virtual Reality and Augmented Reality such as in the automotive industry. Some of the players represented in the forum include Immersion, Nanoport, Ultraleap, Interhaptics, and Senseglove among others.
The Khronos working group says it wants to collaborate with the HIF XR working group to define the APIs for the next generation of haptic feedback in XR applications that will create more immersive experiences.
In a press release, the OpenXR working group says it aims to create broad, cross-platform access to the next generation of haptic feedback in XR applications. Haptic technologies aim to provide multi-sensory experiences above what is currently possible with audiovisual 3D components.
Haptic experts want to, particularly, ensure that the OpenXR standard factors in the needs of the haptics industry and this will, in turn, power the development of corresponding functions.
Currently, the haptic market for XR is still fragmented although there are smaller manufacturers building their own development interfaces for their hardware. This fragmentation makes it difficult for content studios to support haptic devices in their applications.
A haptic standard under the auspices of OpenXR could ensure that use-cases such as the basic functions of haptic gloves are supported by just about any XR application without grappling with additional implementation efforts, just like a game controller can work for different kinds of games.