Apple has won a patent for a self-cleaning mechanism for a head-mounted device.
Apple's work on its tech glasses has been going on for years. A newly unearthed patent shows a mechanism for self-cleaning that automatically removes dust particles from the glass.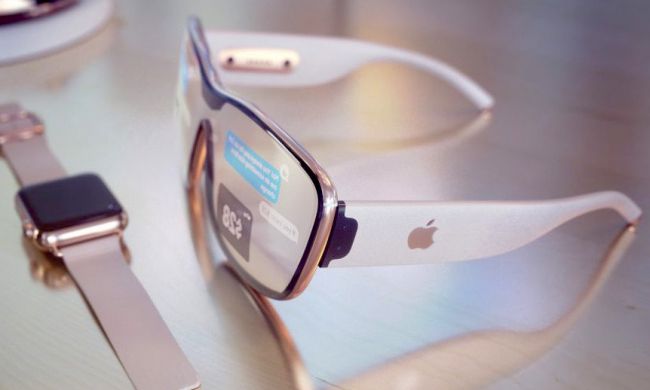 Apple describes the mechanism as "particle control for a head-mounted device." The head-mounted device, no doubt, refers to AR glasses.
Discovered by Apple Insider, the patent says that the quality of the view in the optical module can be based on the clarity of the optical pathway that exists between an image source and the user's eyes.
The patent goes on to say that the view of the optical pathway to the user can be obstructed, distorted, or otherwise adversely affected by particles such as dust, debris, foreign objects, and other material and that whole clusters or pixels can be blocked by these impurities thereby resulting in a very different image from the one intended.
The Mechanism Uses Vibration to Clean the AR Display
The patent goes on to say that the problem of an obstructed view due to these impurities is only exacerbated as the device ages and that this problem occurs even when the device is sealed. Gradually, processes such as degradation, friction, erosion, wear, or the aging of the components only further cause the particle entrapment on the display element.
The patent is proposing a solution whereby the device will vibrate and trap these particles inside a designated mini-container.
According to the patent, a display element or an optical element could be moved in such a way that particles are thus released on a viewing surface. The optical module can also have a particle retention element that will securely retain particles and keep them off the optical pathway.
You Will Still Need a Cleaning Cloth
The vibration mechanism has always been successfully deployed in another Apple wearable. Apple's Airpods Pro eliminates water intrusion by detecting its presence and then vibrating the speakers to seep the water away from the electronics.
However, while this mechanism will get rid of particles, it does not remove smudges and fingerprints on the surfaces of augmented reality glasses and you will still need a microfiber cleaning cloth to wipe these off. Apple is likely to provide an eye-wateringly expensive one for this purpose.
Rumors have been milling for quite some time that Apple is planning to launch an Augmented Reality headset by the end of 22 or early in 2023. However, it will be some years before Apple launches its AR glasses.