The parent company of TikTok, ByteDance, is investing more into the virtual reality space based on a Protocol report. Citing a close source, the report says ByteDance is planning to invest "tons of money" in developing virtual reality-related content.
The report says that a large portion of the ByteDance investment in VR will go into hiring. Protocol writes that more than 40 job listings have since emerged for the Chinese headset manufacturer Pico which was acquired by ByteDance last year. Most of these openings are for the XR hardware maker's branches in California and Washington. The positions to be filled include those of head of VR game strategy and game operation manager among others. There are also positions for systems design electrical engineer and optical engineer suggesting that there could be an increased emphasis on the development of Pico VR hardware.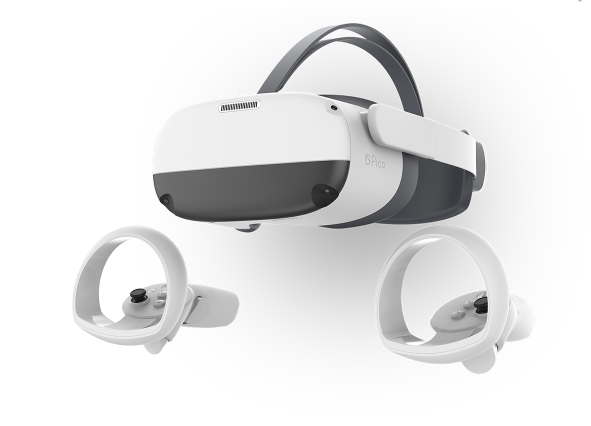 There is also a position for head of consumer sales hinting that Pico might be targeting a US presence. The job description states the company is looking for candidates that will be "responsible for the sales and marketing" of the company's overall product "in the US consumer market."
Pico still has some way to go and the ByteDance investment and backing give the XR company the firepower it requires to go head-to-head with some of the leading and more established XR hardware players in the industry such as Meta, Valve, HTC, and PlayStation in the U.S. market. Pico's flagship headset, the Pico Neo 3 Link, already launched in Europe and goes for approximately $472.
The Pico Neo 3 Link has specs close to those of the 256GB Meta Quest 2 which is priced at $399. The 128GB version of Quest 2 goes for $299. Both Pico Neo 3 Link and the 256GB Meta Quest headsets have similar storage, a Snapdragon XR2 chip as well an 1832 x 1920 resolution per eye. The Neo 3 Link headset also features an additional headset strap (in the Quest 2 headset, this is sold as a separate accessory for $49). The Neo 3 Link features a DisplayPort connection for better image quality with PC as opposed to the USB-C connection found in the Quest 2 headset.
From its specs and pricing, it appears the Neo Link 3 aims to be a compromise choice between Quest 2 and the higher-priced high-spec headset models like the $999 Valve Index or the $799 HTC Vive Pro 2.