In an appearance on CNBC, Meta Platforms boss Mark Zuckerberg stated that the metaverse will create a massive economy that will attract a billion people who will be spending hundreds of billions of dollars in metaverse commerce.
Zuckerberg said that he is hoping to see one billion people in the metaverse who will be spending hundreds of billions of dollars on digital goods, digital content as well as other experiences where they express themselves such as clothing avatars or digital items for virtual homes in metaverse lands. Other spending might go into productivity tools in the metaverse.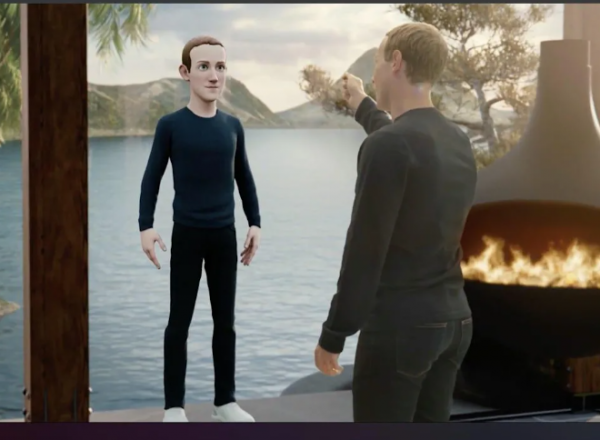 Zuckerberg stated the Meta Quest 2 headset had exceeded his expectations but it will take time to reach a scale where hundreds of millions or even a billion people will be in the metaverse but he expressed confidence that we will eventually hit a billion people metaverse.
A Meta Operating System in the Offing?
It is likely that we might see a Meta Platforms-built operating system in the future as the metaverse will be a major part of the company's business for the rest of the decade.
Zuckerberg did not rule out the idea of building an operating system for Meta's many platforms and hardware for its future metaverse to work properly. To date, Meta still does not have its own operating system.
Zuckerberg expects 1 billion users in the metaverse by the end of the decade and each of them will be spending "hundreds of dollars" a year on the company's disparate products, virtual goods for its spaces as well as on avatars. Zuckerberg, therefore, expects the metaverse to generate hundreds of billions of dollars in revenues by the end of the decade and his company will be in a pole position to tap into a huge chunk of that metaverse economy.
Zuckerberg says Meta's playbook with its other products has often involved building out the services and getting these to as many people as possible, scaling up to billions of users. Zuckerberg expects the metaverse to be a huge part of the company's business in the second half of the decade.
The company's metaverse arm, Reality Labs, is currently hemorrhaging money and lost $10 billion in 2021 and $3 billion in the first quarter of 2022. This prompted the company to scale back some of its investments in key metaverse projects which have resulted in hiring freezes in a number of divisions.
There have been reports that Zuckerberg's focus on the metaverse has caused frustration, concern, and confusion internally with an employee reporting a lack of "coherent strategy" in the company's approach.
Meta has frozen new hiring since Zuckerberg's announcement in April this year that the company was going to "level set" its business trajectory. The cutbacks in investments and hiring freezes have also led to concerns that the company might lay off some staff in the future.
Read the full report on the CNBC website.