Zuckerberg showed a number of virtual reality headset prototypes this week that have been developed by Meta's Reality Labs division.
The showcase demonstrates Meta's roadmap towards the creation of lightweight and hyper-realistic virtual reality graphics.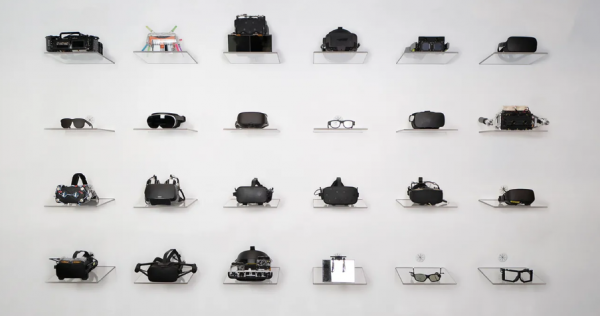 These breakthrough prototypes aren't customer-ready yet. The designs carry various codenames such as Starburst, Holocake 2, and Mirror Lake. The prototypes may build up to a desirable slender and brightly-lit headset that will deliver finer detail than is currently possible with the current Meta Quest 2 display.
Zuckerberg presented the headset prototypes alongside Reality Labs chief scientist Michael Abrash and other Reality Labs members at a virtual reality roundtable that was held last week.
The showcase mainly focused on the designs of the VR headsets. Meta calls them "time machines". These are still bulky proof of concept headsets that have been designed to test a single specific feature such as a super-high-resolution screen or a super-bright backlight.
Zuckerberg told reporters that Meta was in the middle of a "big step forward towards realism." The Meta boss stated that it won't be long before his company's hardware can generate scenes "with basically perfect fidelity." However, display tech isn't the only puzzle that Meta's research teams are currently grappling with but it is an area where the company has an advantage thanks to its intensive VR hardware research over the past decade.
Cambria Shipping in 2022
During the showcase, Zuckerberg once again confirmed that Meta plans to ship its high-end Project Cambria headset this year.
'Project Cambria' is the codename of Meta's upcoming high-end headset which supports both full VR and mixed reality as it packs high-resolution cameras capable of passing video feed to an internal screen.
The Cambria headset also features eye-tracking which will be a key feature in Meta's future headsets. After Cambria, the Meta boss says the company is planning to launch two new lines of virtual reality headsets. One of these will be a cheap and consumer-focused headset like the Meta Quest 2. The other will be a high-end headset incorporating Meta's latest technology and it will target the "prosumer or professional-grade" market. This statement from Zuckerberg augers with recent third-party reports to the effect that Meta is already planning updates to the Quest 2 and upcoming Cambria headsets. However, Zuckerberg didn't discuss these upcoming prototypes during the call.
Meta's virtual reality headset will launch alongside a separate lineup of augmented reality smart glasses that overlay virtual images over the real world, unlike VR headsets which block off the real world and display computer-generated images.
Recent weeks have seen Meta scale back on the launch of its first-generation augmented reality glasses. Generally, in the industry, VR screens tend to arrive quicker in the market than AR holograms. However, the Meta prototypes shown last week show us how far the company plans to go.
The Butterscotch Prototype
The Butterscotch headset prototype shows Meta's quest to create a near-retina-quality headset display. This is a feature that is already available in ultra-high-end headsets such as the Varjo headset but it is not available in Meta's current headset lineup.
The design of the Butterscotch Prototype is "nowhere near shippable" and will need roughly halving the Quest's 110-degree field of view. However, this prototype provides approximately 2.5 times Quest 2's resolution of 1832 x 1920 pixels per eye and enables the wearer to bread a 20/20 vision line on an eye chart.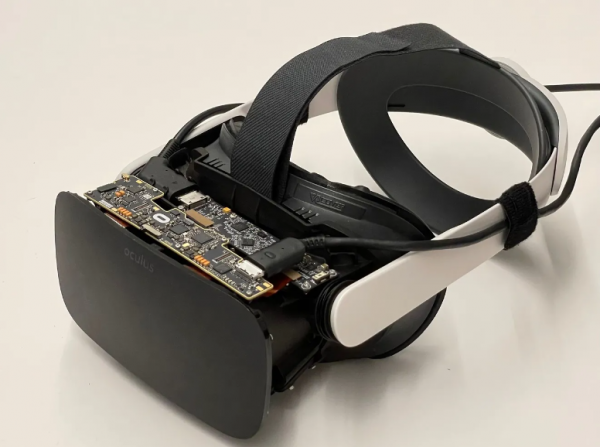 Zuckerberg said the Butterscotch Prototype provides approximately 55 pixels per field-of-view degree. This is slightly shorter than Meta's 60-pixel-per-degree retina standard and much lower than the 64 pixels per degree in the Varjo headsets.
The Starburst Prototype
The Starburst Prototype is described as even less shippable than the Butterscotch Prototype. However, Starburst is also testing a very impressive upgrade to the Meta hardware.
The Starburst has a bulky design with a powerful lamp and needs handles to support its weight. This prototype generates a high dynamic range (HDR) lighting with a brightness of up to 20,000 nits.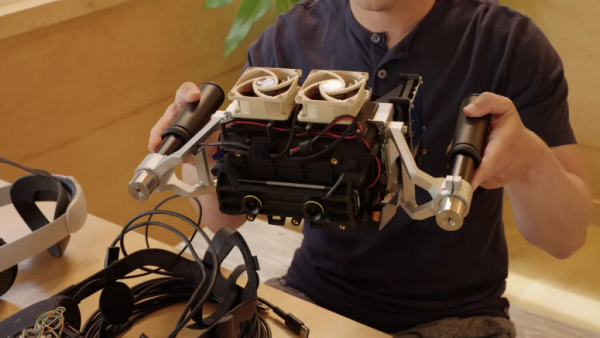 Zuckerberg said Starburst is "wildly impractical to consider as a product direction" for its first generation. However, Meta is using this prototype as a testbed for additional research and studies.
The research aims to identify the technical paths that will allow Meta to improvements that are meaningful enough to be able to approach visual realism.
Holocake 2 Prototype
The Holocake 2 Prototype explores the options that are available for Meta to make its virtual reality headsets lighter and thinner.
The Holocake 2 is the successor to a 2020 headset design that Meta built using holographic optics.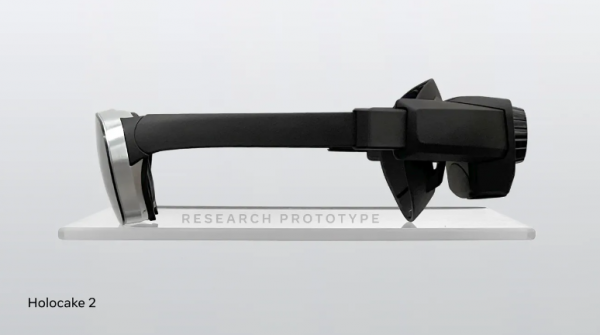 Holographic optics refers to a light-bending technique that replaces the thick refractive lens with a nearly flat panel. This results in a headset that can be "as thin as sunglasses." However, Meta is still working on the development of a "self-contained" light source to power this headset. This will most likely be a laser and not the OLEDs that are commonly used at the moment.
Zuckerberg Meta will have to do "a lot of engineering" to realize a consumer-viable laser capable of meeting his team's specs: it will have to be safe, low-cost, and efficient. It should also be a laser capable of fitting in a slim virtual reality headset.
The Half Dome
During the presentation, Zuckerberg also talked about the Half Dome. This has been a long-running series of headset prototypes capable of shifting focal planes based on where the user is looking. Half Dome, with its varifocal optics, started as a clunky mechanical system in 2017. Later, it transitioned into an array of liquid crystal lenses. Internal Meta research demonstrates that they can produce a more visually convincing (and physically comfortable) illusion of depth in virtual reality.
In 2020, Meta said that its Half Dome tech was "almost ready for prime time." However, in his call last week, he was more measured on the tech's prospects, describing it as "pretty far off."
Reality Labs is set to talk more about its research at the SIGGRAPH tradeshow in August. Part of the topics to be covered will include how to accurately capture real-world footage for mixed reality.
Mirror Lake
While the three designs shown above already exist as actual hardware, Meta also showed a prototype dubbed Mirror Lake, an aspirational headset that hasn't been built. The design for Mirror Lake resembles a pair of ski goggles and features Holocake 2's thin optics, Starburst's HDR capabilities, and Butterscotch's resolution. Abrash said Mirror Lake shows what a complete next-gen display system could look like.
Apart from the above features, Mirror Lake would also feature an outward-facing display that projects the image onto a user's eyes and reduces the sense of physical separation for people who are outside the headset. This feature was also showcased in a prototype that the company showed last year. Apple is also reportedly interested in incorporating this uncanny feature in its rumored upcoming mixed reality headset. The whole concept has been tailored for a mixed reality future in which Meta has committed billions in investments. However, last week's showcase was about the small steps the company is making to realize that XR world.