Through its Visual Positioning System (VPS), Niantic aims to beam its Augmented Reality Experiences onto the real world with high-level precision.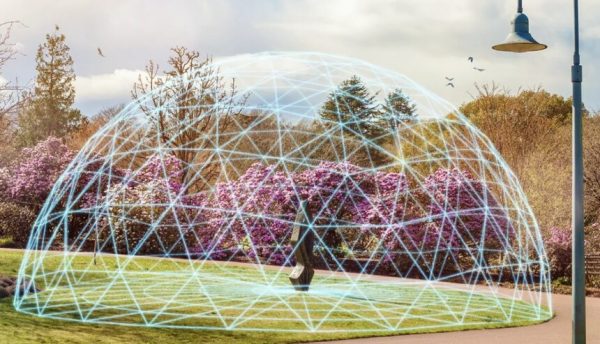 Niantic says its VPS location mapping system will enable users and developers to place digital elements onto the real world within a centimeter precision. Additionally, players will be able to collectively view the same digital elements from different perspectives.
The system is based on the digital twin of a location that has been reconstructed from the recordings and scans from the Niantic player community in Augmented Reality games such as Ingress and Pokemon Go. The Visual Positioning System will be active within this 3D map inside an area of about 10 by ten meters. A smartphone can locate itself based on the camera image. Niantic says a single image of the surrounding environment is sufficient for geo-mapping.
Niantic has also announced the launch of the interface for its own Lightship SDK. The company says there are 30,000 VPS-enabled locations around the world on its platform. These cover public spaces such as parks, landmarks, trials as well as local businesses.
Niantic's Visual Positioning System has a very high density in cities such as Seattle, New York, Los Angeles, San Francisco, London, and Tokyo. The 3D measurements go a long way. By the end of the year, the Visual Positioning System should be available in over 100 cities across the world. One day, the VPS will probably cover the entire globe in the same way that the GPS does today. This will give Niantic a massive infrastructure for a comprehensive AR cloud.

Niantic is already preparing itself for this AR future with its new Campfire application. Niantic calls it a "real-world social network". That is, a social network that is integrated into the real physical world and which is connected to real places, unlike most metaversal worlds at the moment.
Players will be able to use Niantic's Campfire to find one another or discover content and events. Campfire will initially be integrated into Ingres as an additional layer and then it will gradually be rolled out into all Niantic apps.
Niantic's Visual Positioning System enables AR developers to create their own augmented reality apps and offerings through the Niantic development platform and they can add additional locations to the 3D map through Niantic's Wayfarer app. Find additional details on these new developments on the Niantic Blog.
Niantic in a Race Against Google
Google currently dominates the visual positioning market segment which is powered by AI image analysis and has been offering this service for some years now. It will be interesting to watch how Niantic's VPS will take on Google's visual positioning system. Google Maps uses Google's visual positioning to embed AR directional arrows at exact intersections and streets.
Google says visual positioning is more accurate than GPS, particularly in cities. Google uses snapshots from Google Street View for its own VPS which gives it access to an almost unlimited data stream of visual information. Niantic has to capture this type of data own player community.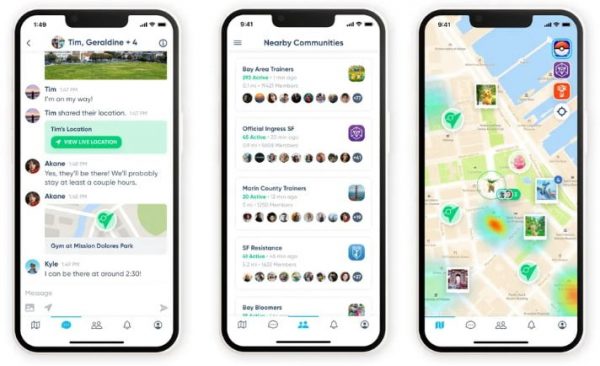 Google made a bold move to AR cloud dominance in mid-May with the Geospatial API and an immersive 3D view for Google Maps.
The two may not be competitors as such. Niantic's Pokemon Go leveraged Google Maps services and Niantic was itself spun out of Google. Besides, Google could tap into Niantic's detailed visual information captured by its players at a close range with Google using its Street View service to give detailed orientation for Niantic's VPS.