Users can now play PC games with the Nreal Light mixed reality glasses without requiring a monitor or TV.
With the impending release of Steam on Nreal, couch gaming is about to enter a metaverse environment.
Steam on Nreal is a new streaming app that gives you access to your Steam library on your Nreal Light AR glasses. Nreal launched the new streaming app to commemorate the first edition of its new hackathon event AR Jam which occurs on June 27 and will feature $100,000 in cash prizes.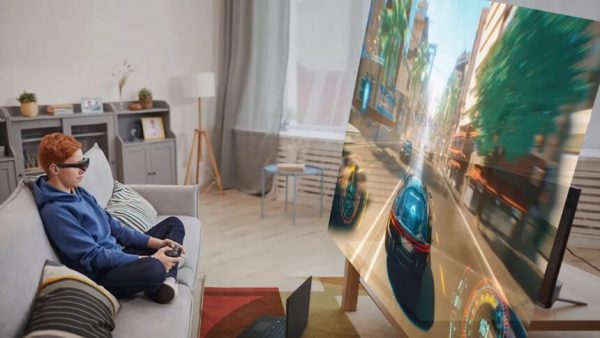 The app most probably works like the current Steam streaming engine that currently runs Valve's Steam Remote Play along with the hardware products such as Steam Link.
Once you install Steam on Nreal and link the gaming PC, you will be able to play the Steam games on a 200-inch virtual screen on Nreal Light AR glasses.
Nreal says the app will support a few of the popular games such as DiRT Rally and the whole Halo Series. However, future updates in the app will give it broader compatibility, enabling it to support the full Steam library.
The Nreal Light AR glasses are just as impressive in their own right and allow you to stream games via other cloud gaming services such as Xbox Cloud Gaming.
Because the Nreal Light AR glasses already stream data from a user's smartphone, users will now enjoy the convenience and comfort of a couch-like gaming experience provided their smartphones have internet access.
It is expected that Nreal's first hackathon, AR Jam, will produce a few cool augmented reality apps. The hackathon is divided into various development contest categories including art, games, at-home fitness, and video entertainment. There are also bonus categories for social networking and multiplayer. Winners in the hackathon will take home thousands of dollars in cash prizes with the honorable mentions getting free Nreal Light Dev Kits. Check out Nreal website for additional details.