Kat VR's first Kickstarter for its Kat Walk VR treadmill was in 2015. Now the company is going back to Kickstarter for a new round of fundraising for the second generation of the 'Kat Walk C' virtual reality treadmill. The company says the new Kat Walk treadmill is also targeting at-home users who want greater immersion in their virtual reality experiences.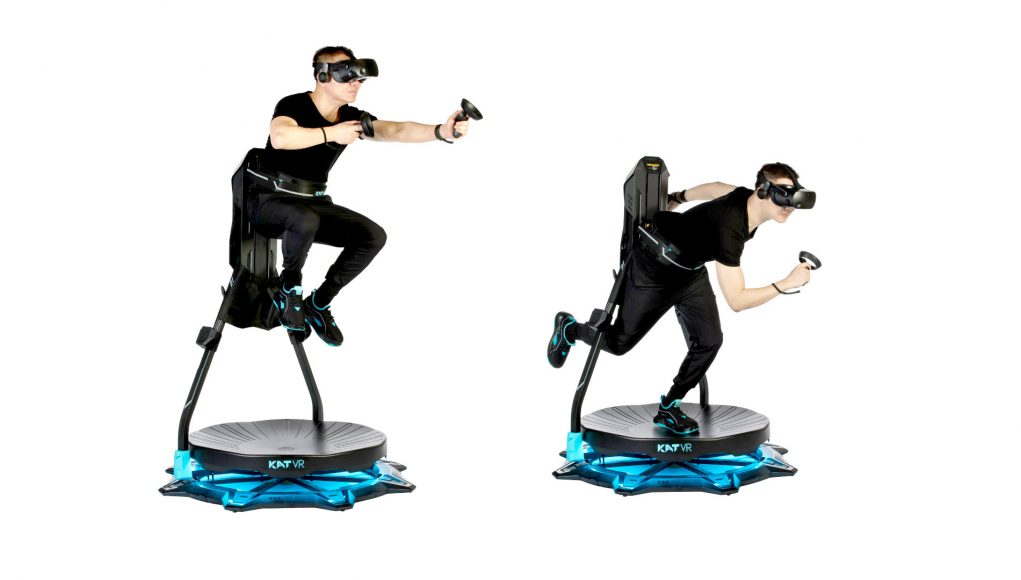 KAT Walk C was also launched on Kickstarter in 2020 and the second generation of that device, dubbed Kat Walk C2, whose Kickstarter begins this weekend, enables users to walk in an immersive environment through a low-friction parabola along with some slippy footwear.
Kat Walk C2 will also enable users to perform various activities such as running, jumping, crouching, leaning forward, and tilting from side to side. The company says the new model will also offer better foot tracking and improved quality of the shoes.
Kat VR has provided various early-bird priding tiers for its supporters. However, latecomers can grab an unlimited tier priced at $998. Although this price might not be consumer-friendly, the larger enterprise models of a similar device such as the Virtuix Omni One cost thousands of dollars and can weigh up to 500lbs. The Kat Walk C2 is relatively light and weighs just 120lbs (54kg).
Just as in the previous models, KAT VR says the new model will enable users to play free locomotion virtual reality games with either PSVR or PC VR or with Quest via the Air Link.
Below are the pricing tiers for the Kickstarter that is scheduled to begin later in the day. All the tiers have limited availability: –
C2: Super KATer Extra Early Bird – Costs $698 plus Delivery costs.
C2: Extra Early Bird – Costs $798 Plus Delivery Cost
C2: Early Bird – Costs $898 Plus Delivery Cost
C2: Special Kickstarter Offer – To cost $998 Plus Delivery Cost
KAT VR will also manufacture the 'C2 Plus' model which features haptic feedback that has been built into the treadmill's base. The C2 Plus model also allows you to sit down. This will be sold as an add-on with a price of $200 in all the above tiers. The Unlimited tier will therefore cost $1,198.
According to Kat VR, the first C2 units will be shipping in July 2022.